Economical Electric Tarp Conversion
Economical Electric Tarp Conversion
These kits work with our EZ-LOC® Roll Tarp (2" aluminum roll tube), AGRI-COVER® Side Locking Tarp (2" steel roll tube) and other side locking tarps (2" steel roll tube).
Upgrade from manual to electric at a value driven price. Our Economical Electric Tarp Conversion converts 2 in. aluminum or steel roll tube to an electric tarp unit on trailers up to 40 ft. The motor has a 90:1 gear ratio and combines with a sturdy synthetic front cable to easily close and open the tarp. The universal mount fits most applications. Cover your box with the push of a button. Operate this conversion kit by either a rocker switch, switch control or control box with remote. Our Economical Electric Tarp Conversions are designed for every need around the farm.

California Residents: Prop 65 Warning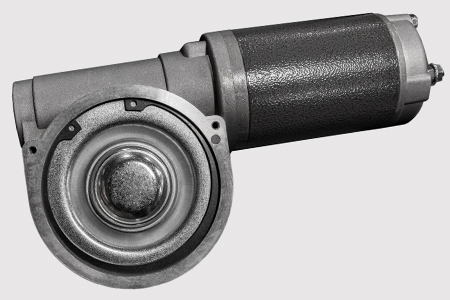 MOTOR
Controls tarp tension, touch switch to tighten when heaped loads settle. Worm gear creates an instant, positive lock for a long lasting and tight-fitting tarp. No brakes to fail. Corrosion resistant durable metal housing with a reliable 90:1 gear ratio.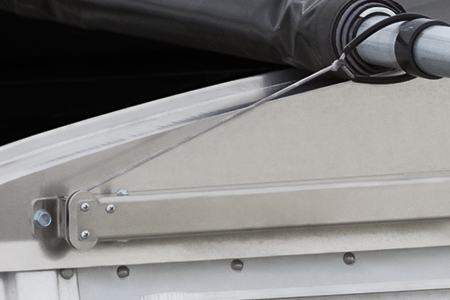 SYNTHETIC FRONT CABLE RETURN
Lessens stress on the pivot arm and drive components as the roll tube rises over heaped loads. The cable return along with your existing in-roll tube bungee return creates positive tension when closing the tarp.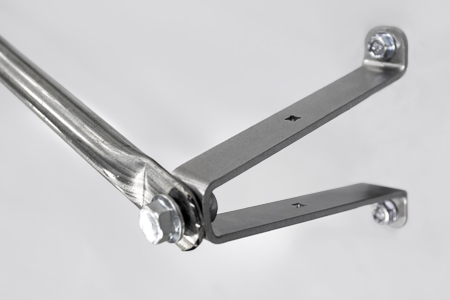 UNIVERSAL MOUNT
The 2 bolt configuration easily installs on most applications.
Average Customer Rating:
(2 reviews)
Review by: Allen R. - SD
I just upgraded my existing EZ-LOC to an electric and I can't believe how easy it was. I had one question on the wiring, but your customer service rep knew exactly what I was doing wrong and told me how to fix it. Minutes later it started working perfectly and I haven't had a lick of trouble since. I should have done this years ago. I'll never go back to a manual tarp ever again.
Review by: Michael L. - MN
I just got a new semi and it came with an EZ-LOC electric on it. This is the best thing I've ever had! I can leave a full semi in the field overnight and haul it into the elevator the next morning, and I don't have to leave the cab of my semi. I was surprised it even rolls over the grain when I fill it too full. Thanks for a great product.