ROLTEC™ Electric Hopper Conversion
ROLTEC™ Electric Hopper Conversion
These kits work with hopper openers with 1" diameter drive shafts, adapter available for other sizes.
Save time and increase safety, the simple to install ROLTEC™ Electric Hopper Conversion adapts hoppers to electric. The three-point, high clearance design provides maximum stability while split-sprocket technology eliminates the need to cut most drive shafts. The corrosion resistant, sturdy metal housing delivers undeniable protection to withstand harsh weather and road conditions. Conveniently operate your single, double, triple and quad hopper trailers with a switch control or control box with remote. Upgrade to the most dependable system on the market, ROLTEC™ Electric Hopper Conversions will be an asset to your operation.

California Residents: Prop 65 Warning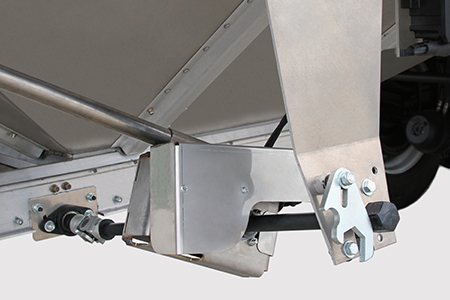 MOTOR
Reliable chain drive system and corrosion resistant metal housing. Worm gear creates an instant, positive lock. No brakes or limit switch to fail. Motor combined with the gearbox provide optimal torque needed to close and open the hopper.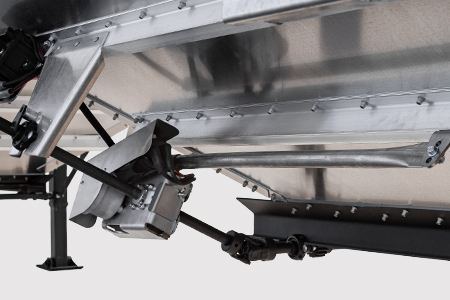 THREE POINT, HIGH CLEARANCE DESIGN
Installs on original equipment with stabilizing arm.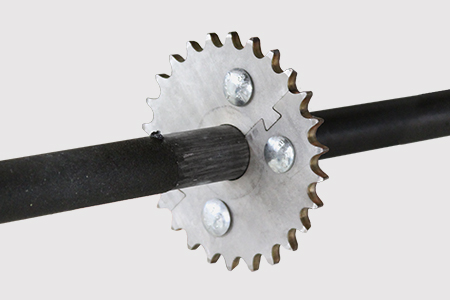 SPLIT SPROCKET TECHNOLOGY
Just weld sprocket assembly on existing shaft to install motor and gearbox, in most cases no need to cut the drive shaft.Engineered for 1" round drive shafts, adapter is available for other sizes.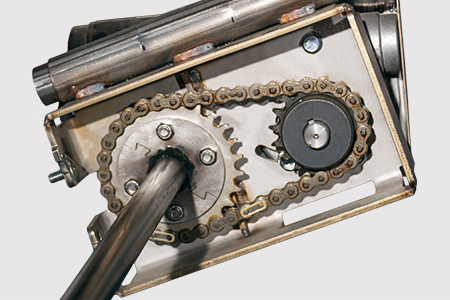 MANUAL OVERRIDE
Quick chain link detachment, if required.
No reviews have been submitted.