SRT-2™ Electric Tarp Conversion
SRT-2™ Electric Tarp Conversion
These kits work with our SRT-2® Spool Roll Tarp (3" aluminum roll tube) and other spool roll tarps (3" aluminum roll tube).
Quality load protection for the farm, construction and fertilizer industries. SRT-2™ Electric Tarp Conversions modify your manual spool roll tarp systems to electric on boxes up to 27-1/2 ft. Utilizes existing spring-loaded spools, the electric motor with a 90:1 gear ratio easily fits between the box and cab, only 7 in. minimum clearance is required. Effortlessly operate our tarp conversion kit using either a rocker switch, switch control or control box with remote. Get the power you need to get more done in a day, SRT-2™ Electric Tarp Conversion delivers dependable service.

California Residents: Prop 65 Warning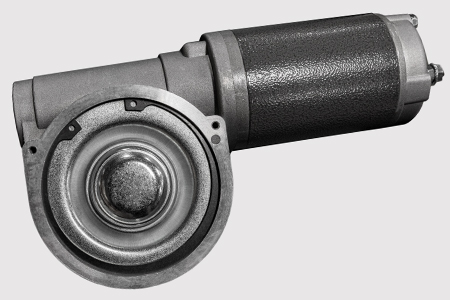 MOTOR
Controls tarp tension, when heaped loads settle, touch switch to tighten. Worm gear creates an instant, positive lock with no backing off for a tight-fitting, long-lasting tarp. No brakes to fail. Strong corrosion resistant metal housing with a 90:1 gear ratio.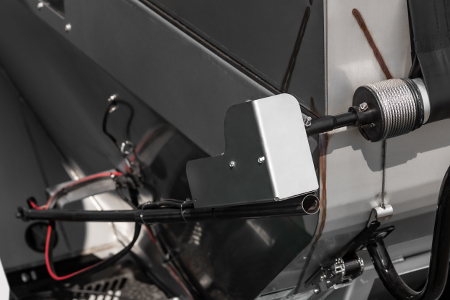 ROTATING AND TELESCOPING MOTOR MOUNT
Decreases stress on drive pivot arm and drive components, roll tube rises over heaped loads. Your existing tension ratchets and spring-loaded spools create positive tension when closing the tarp.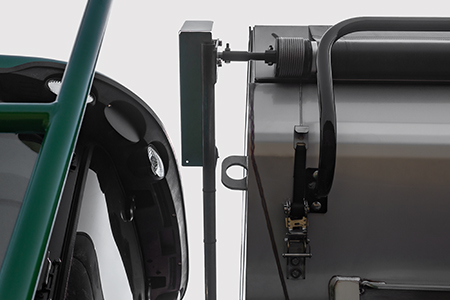 SLIM DESIGN
Easily installs using 1 bolt. Simply fits between the box and cab with 7 in. clearance.
No reviews have been submitted.