SNOWSPORT® LT Utility Plow
The SNOWSPORT® LT Utility Plow is an easy-to-install and operate snow plow that includes a model specific front mount. A 1" rubber-cutting edge makes a clean cut in the snow that leaves the surface of the driveway smooth and flat without scratching concrete or tearing up grass.If you're looking for an affordable snow plow for your home, the SNOWSPORT® LT Utility Plow is a great option.
Plow Package includes: Aluminum Blade, Push Frame, Hardware Kit, Straight Interceptor & 2" Model-Specific Front Mount.
NOTE: These front mounts require 8 to 14 inches of clearance from under receiver to level grade when installed. Vehicle's with suspension modifications (over-sized tires, lift kits, etc.) could encounter improper fitment for SNOWSPORT® plow use.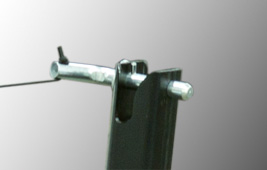 Quick Pins
Holds blade in place while plowing. Secures blade for transport while at highway speeds.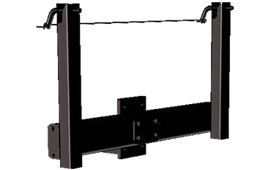 Push Frame
The heavy duty push frame is key to our motion activated plowing system, allowing the blade to freely move up and down with the terrain.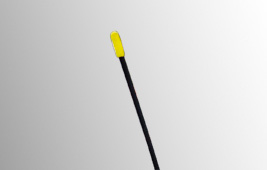 Blade Markers
Clearly marks plow edges, making visibility of blade easy when driving forward or backward.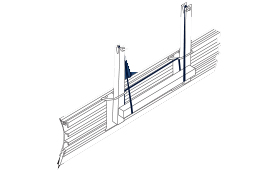 Hold Down Strap (optional)
Maintains constant down pressure on the plow. Assists the plow in removal of hard, compact snow. Sold separately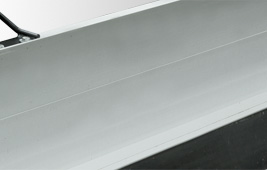 Aluminum Blade
Heavy duty, corrosion-resistant, anodized aluminum blade repels rust, so it never needs painting. Blade is 82" long and 14-1/2" high.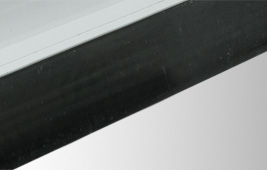 Rubber Cutting Edge
The rubber cutting edge is rigid enough to push heavy snow and works great on concrete, brick, gravel etc... and will not dig up turf.
No reviews have been submitted.