SNOWSPORT® 180 Utility Plow
Built and priced with homeowners in mind, the SNOWSPORT® 180 Utility Plow gives you a nearly 7-foot swipe on the back of your SUV, Minivan or Crossover Vehicle that makes clearing snow a breeze.
The SNOWSPORT® 180 Plow is an easy-to-install and operate rear snow plow that attaches to any 2" receiver hitch and weighs a mere 56 lbs. A 1" rubber-cutting edge makes a clean cut in the snow that leaves the surface of the driveway smooth and flat. The blade can fit on either the front or back of the vehicle, giving you two ways to remove snow. If you're looking for an affordable snowplow that the entire family can use, the SNOWSPORT® 180 Utility Plow is a great option.
Note: This plow require 8 to 14 inches of clearance from under receiver to level grade when installed. NOTE: Vehicle's with suspension modifications (oversized tires, lift kits, etc.) could encounter improper fitment for SNOWSPORT® Utility Plow use.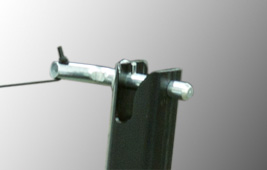 Quick Pins
Holds blade in place while plowing. Secures blade for transport while at highway speeds.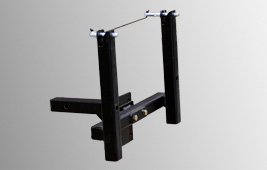 Push Frame
The heavy duty push frame is key to our motion activated plowing system, allowing the blade to freely move up and down with the terrain.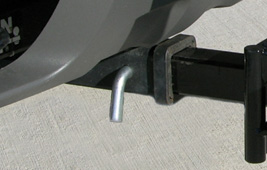 1 pin Install
Slide push frame into any standard 2" front or rear receiver and secure with 1 pin, no tools required. Works with your van, SUV, Jeep or truck.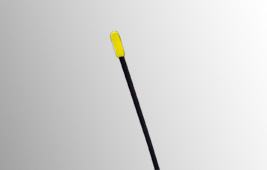 Blade Markers
Clearly marks plow edges, making visibility of blade easy when driving forward or backward.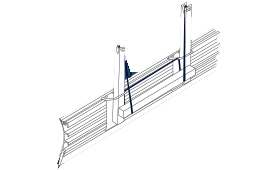 Hold Down Strap (optional)
Maintains constant down pressure on the plow. Assists the plow in removal of hard, compact snow. Sold separately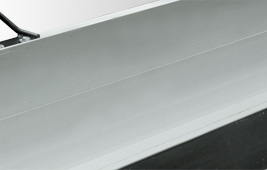 Aluminum Blade
Heavy duty, corrosion-resistant, anodized aluminum blade repels rust, so it never needs painting. Blade is 82" long and 14-1/2" high.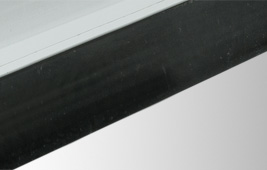 Rubber Cutting Edge
The rubber cutting edge is rigid enough to push heavy snow and works great on concrete, brick, gravel etc... and will not dig up turf.
Average Customer Rating:





(3 customer reviews)
Review by: Donna G.- IL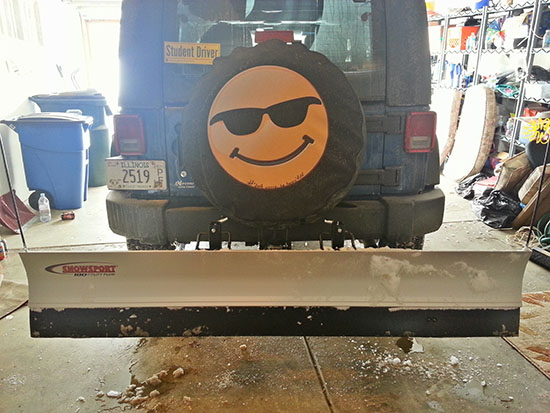 I am so glad I got this plow! It is so easy to put together and Im 56 with fibromyalgia and not in the best shape, lol! This is something I can put onto my Jeep and take off ALL BY MYSELF which makes life as a widow a whole lot easier!! The most difficult part putting together was drilling the holes (it was just 4) but I just think my drill was a bit too wimpy so it took took a lot of pressure on the drill to get through but I had my son help me on drilling the holes because I didnt have enough strength, probably because I had carpal tunnel surgery but lifting it onto my Jeep, like I said, is a piece of cake for me! I wish I had known about this blade a long time ago as it wouldve made life a whole lot easier for sure. The hard rubber piece across the bottom keeps your driveway from getting torn up too and the plow self adjusts to conditions of the driveway as I had ice underneath parts of the snow (I bought it later in the winter season) and it just adjusted and glided right over those parts (I never expected it to be able to get the 2 inch-thick ice off) and I was worried it might hurt the plow but it didnt; it just went over it! Didnt tear up the rubber at the bottom at all! We had a winter like we havent had in years and it was able to push fairly high piles of snow. My son told me that he thought I was having too much fun out there and he was correct! Temps were so cold here that day, -20F but inside the Jeep it was nice and toasty! I would recommend this plow to anyone, especially women! I love it! And,obviously, I just cant say enough wonderful things about it!! One of the best investments Ive made!! Ordered it online, directly from Agri-Cover and it got here in three days, during lousy winter conditions across the Midwest! Couldnt be happier with this plow blade!!
Review by: Anthony M.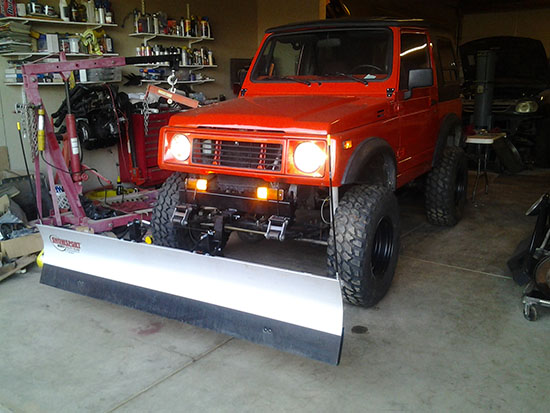 I purchased the Snowsport 180 for my Toyota truck and Suzuki Samurai. I can interchange the plow between vehicles It performs very good on steep snowy roads in the winter and can level gravel in the summertime. I highly recommend it for lighter 4x4s.
Review by: Joe M.- NY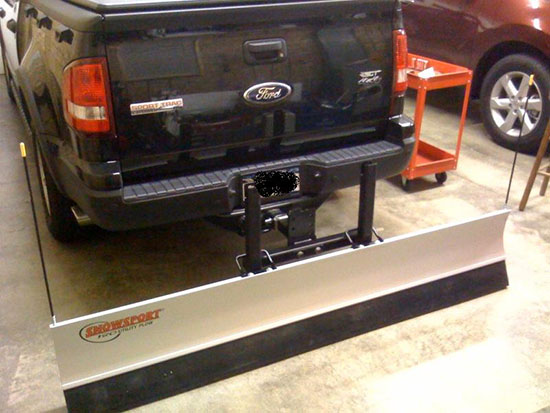 Well made product. Not difficult to assemble. The instructions were good. I've used this plow twice on the rear and twice on the front of my truck. Largest snowfall was about 5". Still waiting for the big storm. Overall it has worked out well. Its not a 100% clean scrape on blacktop especially if initial ground cover is sleet or is already packed down but that is the hard rubber blade & slight back drag design. The trade off is well worth this product compared to using my snow blower in the cold & wind. Takes me 10-15 min with the SnowSport in a warm truck versus an hour snow blowing. The backup camera I have helps plowing when rear mounted. Easy on, easy off. Open the garage door & back out plowing. That is nice. Assuming the blade & hardware hold up a few years, which it looks like it should, I will give it an advanced grade of 4 stars!