SNOWSPORT® HD Utility Plow
No more hassling with shovels or snow blowers in the cold! Now you can plow from the comfort of your heated truck or SUV and clear snow in less than half the time with the SNOWSPORT® HD Utility Plow. SNOWSPORT® HD's heavy-duty construction allows for plowing in the most demanding conditions. It easily attaches to the front of your vehicle with our model-specific mount that's included with the blade. SNOWSPORT® snow plows for trucks or SUVs are an easy and affordable way to remove snow from your driveway, yard, field or anywhere else you need cleaning.
Plow Package includes: Aluminum Blade, Push Frame, Hardware Kit, Angling Interceptor & 2" Model-Specific Front Mount.
Note: These front mounts require 8 to 16 inches of clearance from under receiver to level grade when installed. NOTE: Vehicle's with suspension modifications (oversized tires, lift kits, etc.) could encounter improper fitment for SNOWSPORT® Utility Plow use.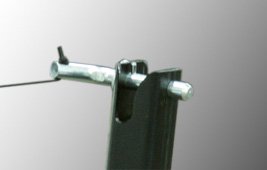 Quick Pins
Holds blade in place while plowing. Secures blade for transport while at highway speeds.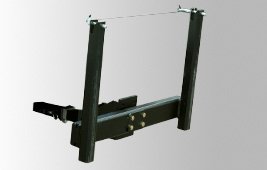 Push Frame
The heavy duty push frame is key to our motion activated plowing system, allowing the blade to freely move up and down with the terrain.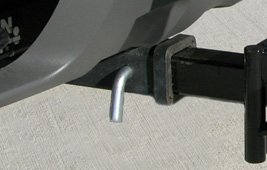 1 pin Install
Mount installs in minutes.Slide push frame into 2" front mount and secure with a pin. Remove pin and slide push frame out to remove plow.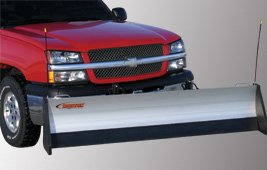 Angling Interceptor
Adjustable 3 point positioning blade lets you better manage snow removal. The pivot plate makes switching positions easy.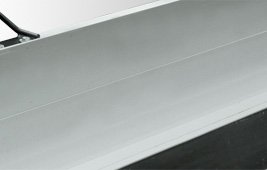 Aluminum Blade
Heavy duty, corrosion-resistant, anodized aluminum blade repels rust, so it never needs painting. 18" high blades available in 84" and 96" lengths.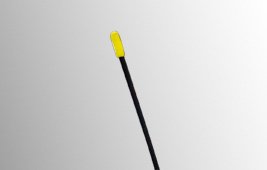 Blade Marker
Clearly marks plow edges, making visibility of blade easy when driving forward or backward.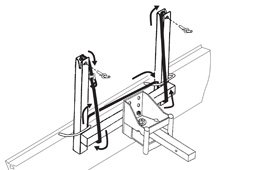 Hold Down Strap *Optional
Maintains constant down pressure on the HD utility plow. Assists the plow blade in removal of hard, compact snow. Sold separately.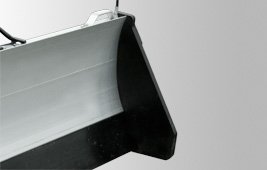 Box Ends
Flexible box ends keep snow from spilling out the sides while the blade actually lifts snow for higher piles.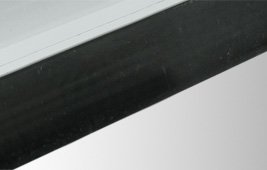 Rubber Cutting Edge
Our unique rubber cutting edge is rigid enough to push heavy snow and works great on concrete, brick, gravel etc... and it will not dig up turf.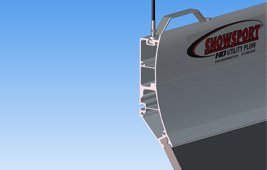 Heavy Duty Blade Design
The SNOWSPORT® HD Utility Plow blade is manufactured from hardened aluminum extrusion featuring a closed wall design with interior bracing.
Average Customer Rating:
(17 customer reviews)