SNOWSPORT™ Electric Plow Winch
Works with SNOWSPORT® HD and LT Utility Plows.
Feel the power, experience the performance! The SNOWSPORT™ Electric Plow Winch ensures your snow removal will be quick and efficient. Use the included in-cab switch to lower and raise the plow blade while remaining inside your comfortable, heated cab. Durable corrosion resistant construction, a heavy-duty synthetic cable and high output motor are exceeding all expectations. This electric winch maintains the innovative motion activated design of SNOWSPORT® HD and LT Utility Plows. It's time to have some up, down, all around fun with a SNOWSPORT™ Electric Plow Winch.
Average Customer Rating:
(2 customer reviews)
Review by: Mark B. - MT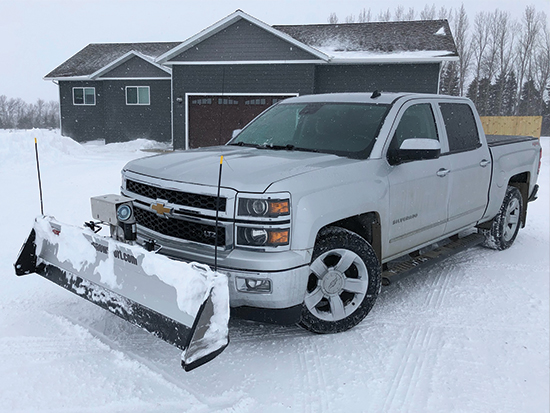 The electric plow winch took plowing snow from being fun to use to being an addiction. It takes an already versatile tool and makes it even better. Plowing is just that much easier to put the snow right where you want it. If you don't have one of these, you are missing out!
Review by: Samuel J.
I've had my SnowSport Plow for about 8 yrs. I just told a friend of mine last wk I was going to sell it this fall and buy a powered one. I have a bad back with rods & screws & lifting it up & down going just the few blks in the neighborhood caused too much pain. For years I've been searching to see if you guys have came up with a winch for them. I'd seen lots of DIY's. I just got your email saying you got a wench for them and you have no idea what a relief this is for me. Especially financially, but my plow is in good shape and I hated to get rid of it. Tx you guys very much.