SNOWSPORT™ Hold Down Strap
SNOWSPORT™ Hold Down Strap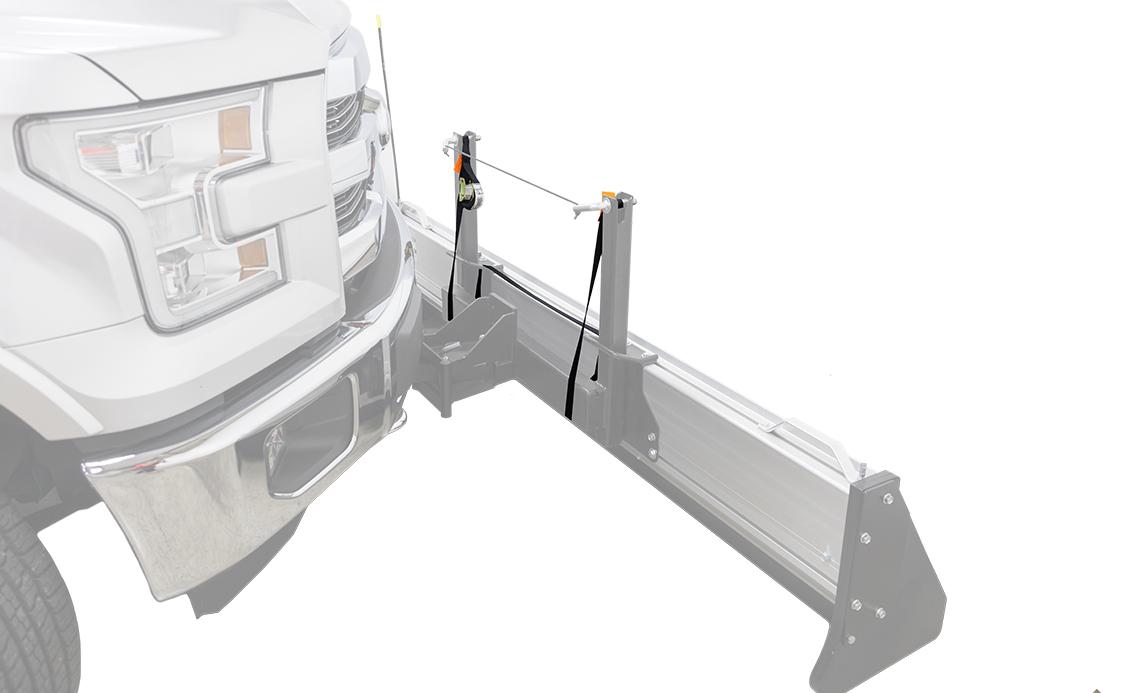 The SNOWSPORT™ Hold Down Strap is an optional snow plow accessory available for SNOWSPORT® HD, LT and SNOWSPORT® 180 Utility Plows. The adjustable Hold Down Strap maintains the blade in a constant down position of blade making it ideal for stubborn snow or landscaping. The SNOWSPORT™ Hold Down Strap is not recommended for use on SNOWSPORT® HD or LT Utility Plows equipped with SNOWSPORT™ Electric Plow Winch assembly.
Quick and easy to install.
Works great on concrete, blacktop and pavers to easily remove drifted, heavy snow.

California Residents: Prop 65 Warning
Fast Attach
The Hold Down Strap can be installed or removed in seconds - so you can easily use it only when you need it.
Adjustable
By adjusting the strap you can increase blade down pressure or you can hold the blade above ground elevation.
Average Customer Rating:
(6 reviews)
Review by: Sean D. - NC
The SnowSport Hold Down Strap helps hold the blade secure against the roadway. This improves the plowing of snow and also increases efficency when back-dragging. Great Product! A Must Have for SnowSport Plows!
Review by: Bob W. - NY
Plow alone is a bit light for getting close to the pavement as it rides up on the frame as intended. The hold down strap greatly improves that performance.
Review by: Bob T. - ND
This works awesome. I plow a lot of roads and no more floating over the top of these finger drifts using the hold down strap. Keeps my driveway from building up snow also. cleans it right down to the concrete. I would recommend this strap to anyone that already has a SnowSport snow plow.
Review by: Chris W.
Admittedly, when I first opened the packaged on the SnowSport hold down strap I thought that I might have paid too much. But, when I installed it for the first time, I realized that this product is perfectly made for its intended application. It is very easy to use and does it's job well.
Review by: Evans W. - NH
Easy to use. Works great. Price is good. Keeps plow down over uneven surface of an older banged up driveway. Recommend.
Review by: Chris P. - IA
The strap works great.