OUTLANDER™ Soft Truck Topper
OUTLANDER™ Soft Truck Topper
Be ready when adventure calls with convenient and versatile cargo capacity from OUTLANDER™ Soft Truck Toppers. Protect taller cargo than your tonneau cover can accommodate with the full bed coverage of our unique yet durable UV-protected canvas truck bed cap. Find the perfect airflow for any season by simply adding or removing the DOT-approved windows on the topper, keeping your cargo fresh in any weather. Utilize your truck's full bed capacity whenever you need it, without having to remove your truck cap! Our quick release bows were designed to make the transition from full truck top to open cargo simple, yet durable enough to travel at highway speeds with no tools required. Get the most out of your pickup with an OUTLANDER™ Soft Truck Topper for the functionality you expect from a truck cap, with the flexibility you need for any adventure.

California Residents: Prop 65 Warning
Average Customer Rating:
(3 reviews)
Review by: Brendan B. - ND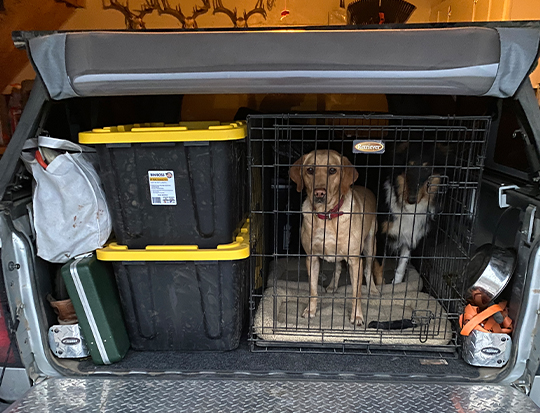 I am very happy with the performance of my topper. It keeps the elements out while traveling with dogs so I don't have to cover their crates anymore. At first I thought I would take it on and off since it is so light but found that I use it way more than I had initially thought. I just leave it on all the time now and fold it up when I have to haul tall loads. Couple minutes and I can haul anything I need. Sure beats having a hard topper that takes two people and thinking ahead before you can haul tall loads.
Review by: Ben N. - WA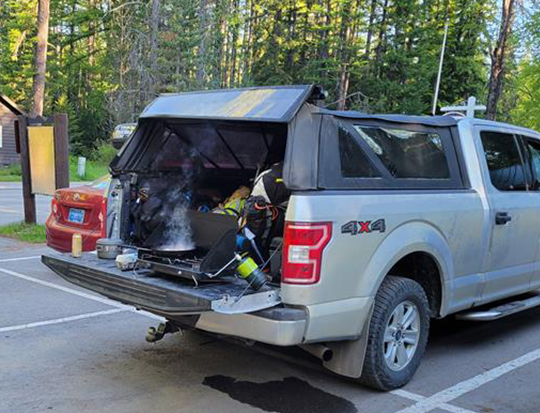 Overall, the Overlander soft topper has been a great cover choice for my pickup. The assembly looks nice installed on the pickup, and not awkward or squared off. The cover folds up for storage easily and securely, it was very convenient to be able to fold the cover up and fill my truck box full of wood, then close the cover and keep it out of the elements for the drive home. My dog especially enjoyed it, whether we were out hunting or on a family trip! We took several trips out of town and after you have all your family luggage, strollers, a wagon, plus a dog kennel in the back, you wouldn't be able to close a standard tonneau. This cover was a great choice to effectively double the cargo space of my box while keeping everything out of the harshest elements.