ACCESS® Truck Bed Mat
ACCESS® Truck Bed Mat
From:
$169.00
$135.20
- 20% Off
Our ACCESS® Truck Bed Mat is made from recycled soda and water bottles! We love our planet and we're committed to doing our part to keep it clean. We do this by utilizing sustainable resources that would otherwise clog our landfills. Our marine-grade, easy to install carpet liner is not only Eco-Friendly, it also adds increased protection and durability to any truck. This model specific mat is completely waterproof and made of durable recycled products. The marine grade polyester and foam backing make the mat easy on your knees and prevents sliding cargo. Whether at work or play this high impact product will change the way you enjoy your truck.

California Residents: Prop 65 Warning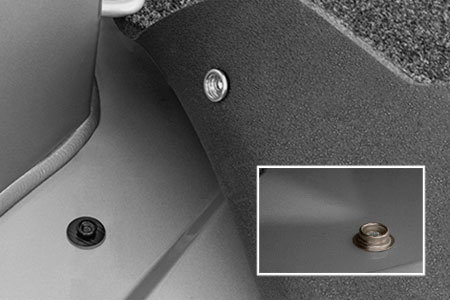 SIMPLE INSTALLATION
Seven adhesive and screw-in snaps included. Snaps in and out easily.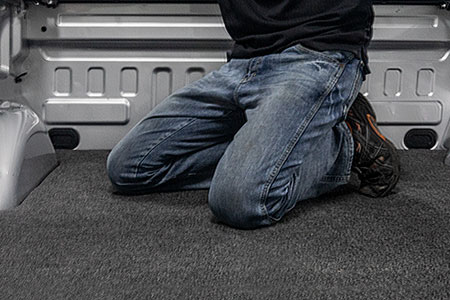 HALF INCH FOAM BACKING
Knee friendly and reduces cargo shifting while preserving your truck's appearance.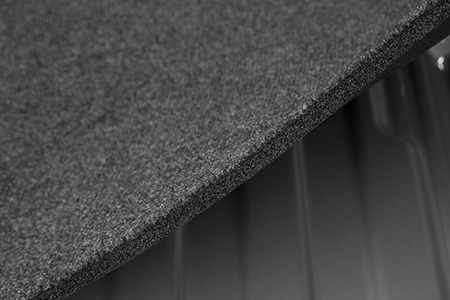 MARINE GRADE CARPET
Cut model specific and manufactured from recycled plastic bottles.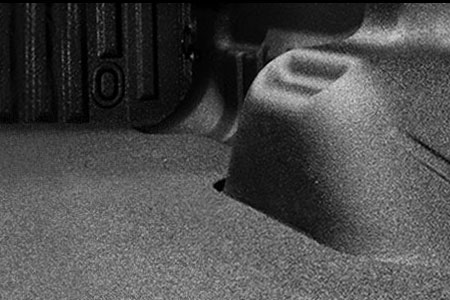 SPRAY-IN LINER COMPATIBLE
Works with spray-in bed liner to reduce the risk of cargo and truck damage.
Average Customer Rating:
(6 reviews)
Review by: Ian H.- NY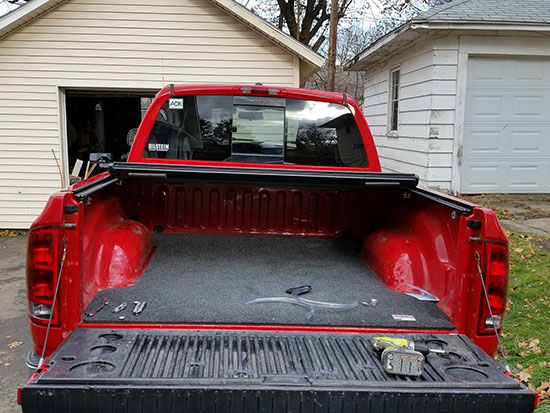 We finally had a bit of nice weather here in Rochester that coincided with me having a free moment so I finally installed your bed mat. Overall, I think I'm going to like it. It was fairly easy to install, and looks like it will be easy to take in and out should I want to load something really dirty or nasty in there. Its also a LOT more comfortable than a plastic bed liner or the steel floor. I'd be pretty comfortable sleeping back there if I wanted to. The material seems to be a little thicker than the BedRug I had in my old Dakota, but this is just a mat and not a full bed liner. Although, that's probably an advantage in my case. That BedRug was a pain to remove when I wanted to carry a load of manure or something and trapped moisture behind it all the time. This bed mat should breathe a lot better and be easier to clean. However, there are a few things I wish were different. First, I wish it had been shipped rolled up in the opposite direction. Getting the mat to unroll and stay put in the bed was a challenge at first. It probably would have been easier if it was warm and sunny out, but as it was it kept trying to roll back up on me for the first 5 minutes. I also think it could use a few more snaps along the edges, especially around the wheel wells. It would also be nice if the fit around the wheel wells was a little tighter. Also, one of the screws that holds the snaps down broke on me as I was putting it in.
Review by: Justin W.
The truck bed mat installed easily over my sprayed liner and under my truck bed cover. Looks great, and if I haul something really dirty I can just snap it out.
Review by: Jennifer T.- GA
The mat is wonderful. It is just what we were looking for. Very easy to install.
Review by: Michelle R.- NE
I am very happy with my Access Bed Mat. It is stylish and soft on the knees. I can haul anything from groceries to sports equipment for my kids without it shifting or getting dirty. Great buy!
Review by: Chris D.
The truck bed mat fit like a glove. ACI produces quality products. I have a few of them.