LOMAX™ Professional Series
The LOMAX™ Professional Series boasts maximum protection with an innovative low profile design. This diamond plate, hard tonneau cover emphasizes a weathertight seal, easy installation and simple one-person operation. The aluminum panels with a water shedding design and reinforced waterproof hinges prevent elements from entering the truck bed. Added extruded aluminum channels under each panel increase strength, making the LOMAX™ Professional Series stronger with minimum additional weight. For a quiet ride, limited metal-on-metal, water resistant hinges and flexible rubber seals combine to reduce noise and vibration. Redefining rugged, the LOMAX™ Professional Series is committed to quality and durability.
Average Customer Rating:
(3 customer reviews)
Review by: Corey - ND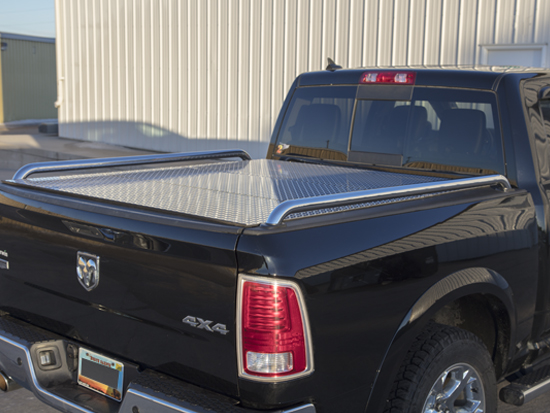 My new Lomax Professional Series Cover adds just the right touch to my 2013 Ram pickup. The tonneau cover is built really well. I'm confident it'll hold up to the wear and tear I put my truck through. The diamond plate looks sharp on my truck, I've already received several compliments. It's a heavy duty cover and I have no problem opening and closing it when I need to. The quality of this cover is unmatched by others I've had in the past.
Review by: Jessie J.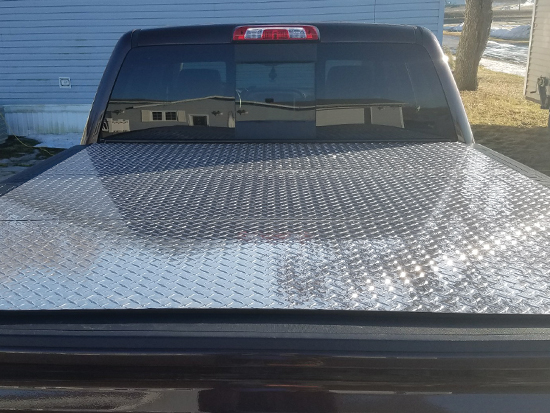 I love the way my truck looks with my new Lomax Professional Series Cover on it. If I need to haul something large, it is easy to take off. I also like knowing everything in my truck bed is protected. Overall, I'm really happy with this cover and would recommend it to anyone looking for a tri-fold.
Review by: Al A. - OH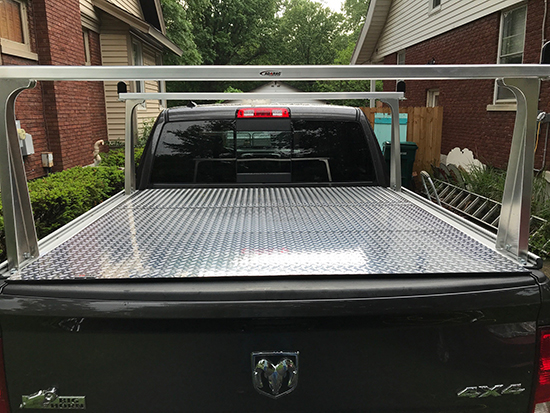 Bought the professional series Adarac and Lomax cover and would love to give it a review for you. Wife and I installed them on our 2016 Ram and are extremely pleased with our choice. This is our play truck to to take camping and hauling our kayaks. We've gotten 5 kayaks up on it and could maybe squeeze on a 6th. The Lomax is watertight, nothing has penetrated.