LOMAX® Folding Hard Cover
BIG SAVINGS: 10% OFF, 19% OFF URETHANE FINISH + FREE SHIPPING ON ORDERS OVER $100!
LOMAX® Folding Hard Cover
Discount:
10% Off / 19% Off Urethane Finish
LOMAX® Folding Hard Covers maximize the utility and appeal of your truck. An ultra low profile design combined with strong, waterproof hinges and durable aluminum panels delivers strength, style and security. This hard tonneau cover is lightweight, making it easy for one person to install, operate and remove. LOMAX® Folding Hard Cover is available in multiple finishes to complement your truck and personal preference. Extruded aluminum channels provide extra support, keeping the hard truck bed cover rigid and strong enough to hold 400 lbs. Keep your cargo out of sight and secure with the automatic latching system or open the tonneau cover to haul large items. There's no need to compromise with LOMAX® Folding Hard Covers.

California Residents: Prop 65 Warning
Average Customer Rating:
(9 reviews)
Review by: John S.- MN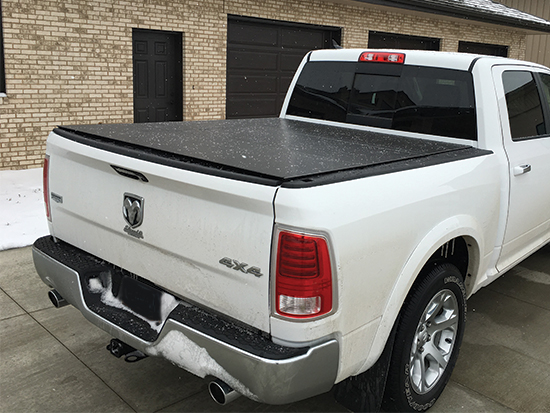 My Lomax cover allows for flexibility and security all in one. The tonneau cover can be easily folded up or removed to carry over-sized cargo. Also, it fits in the backseat. It is good to know that when I lock my tailgate, my truck bed is secure. But my favorite aspect of the cover is its look. It is low profile and looks great on my tuck. I am very happy with the product.
Review by: Justin K. - ND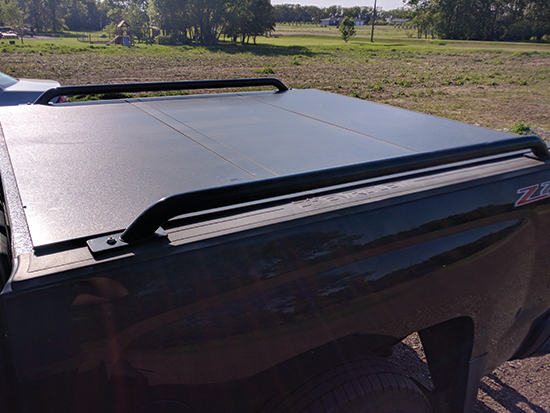 The Lomax tri-fold cover is waterproof, folds with ease and I love that it is totally removable, if necessary. It is very lightweight and durable and folding it is so simple. I really like that the back panel locks automatically. I would highly recommend this product for anyone looking for a hard tonneau cover.
Review by: Levi K.- ND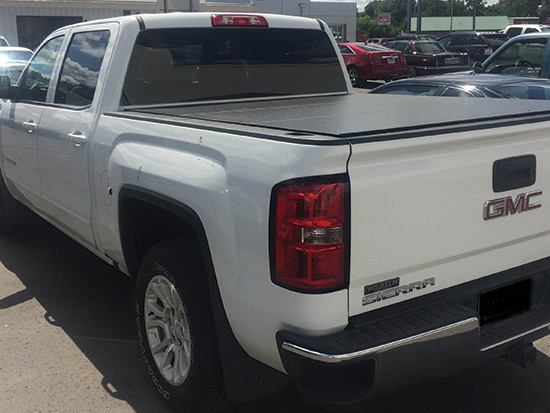 The Lomax tri-fold cover is durable and looks great! I like how the storage straps are hidden and out of the way. The seals and hinges do a great job at keeping my truck bed dry. And this hard tonneau cover is light enough that my wife can use it.
Review by: Robert R.- LA
Love this cover. Easy to install, water tight, looks good and solid aluminum panels, not a styrofoam aluminum sheet.
Review by: Dale - WY
This design and concept of this tonneau cover is unique and very impressive . Easy to install, (definitely use a couple of large spring hand clamps to hold up the rails while installing). The low profile is like no other truck bed cover out there. It adds to the looks of the truck immensely and is also totally functional for its intended purpose. We had a minor warranty issue that was handled immediately. The customer service from original sale to the warranty was tremendous. Quality of the product is excellent but yet light weight for ease of use. Thank You ACI.
Review by: Larry-Rosie L.- CA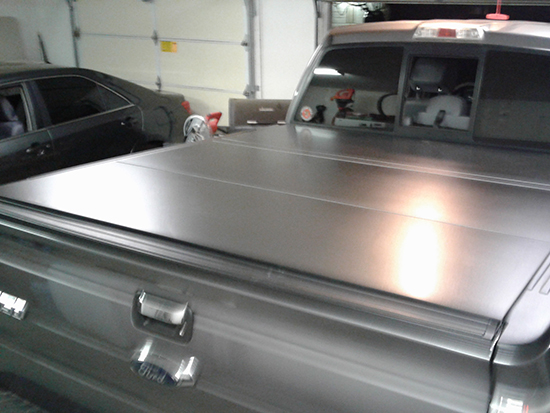 Great product easy to install (even a caveman could do it). Have not driven in the rain yet so I dont know about leaks.
Review by: Mark - MA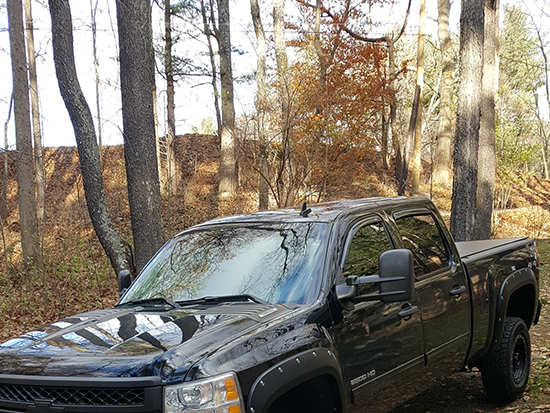 What an awesome product! This thing is so slick. Best looking tri-fold tonneau cover on the market, hands down!