ACCESS® Toolbox Roll-Up Cover
Exclusively from ACCESS® Roll-Up Cover comes a tonneau cover that is both versatile as a handyman and dependable as the tools he uses. The ACCESS® Toolbox Edition Roll-Up Cover works with 19 - 21" over the rail toolboxes and operates independently of the toolbox without interfering with its operation. And it's engineered to perform in extreme hot and cold climates, so it will protect whatever you throw under it. ACCESS® Toolbox Edition Roll-Up Cover is perfect for tackling any job. *Toolbox sold separately.
Average Customer Rating:





(3 customer reviews)
Review by: Robert S.- TN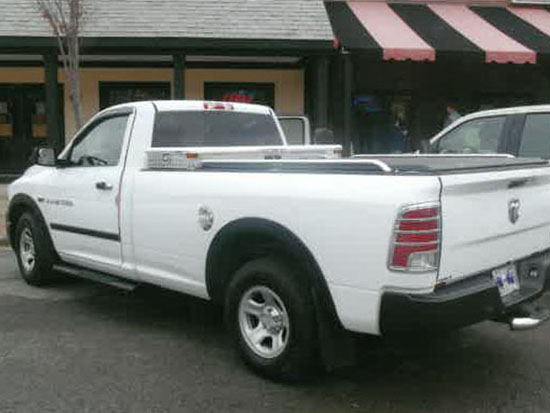 I wanted the best bed cover for my truck. The man at Ziebarts said Access is the best and I had it installed. I get nothing but compliments at cruises and car and truck shows. Thank yall, Bob.
Review by: M.D. L.- MI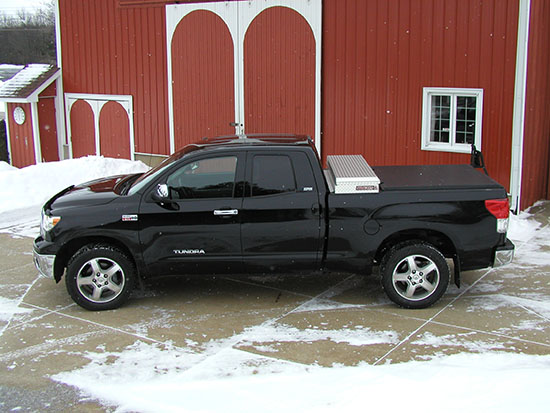 The Access Toolbox cover works great. Installation was a snap and works real well combined with a tool box. Durable, this one sees a lot of activity with my general contracting business. Keeps cargo protected from the West Michigan elements when closed and is easily rolled out of the way when hauling larger cargo.
Review by: Chad K. S.- ND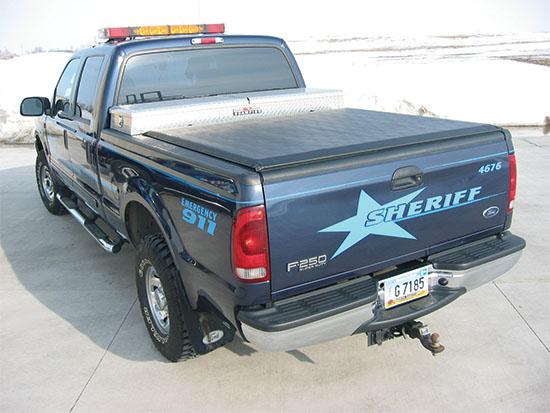 The Access Toolbox cover has proven itself over and over. After 97,000 miles and 4 years worth of use, I transferred my Access cover from the 2003 pickup to the 2007 pickup that I just got. The cover still works and looks like new and it keeps everything dry and out of the elements. We store a lot of equipment in the back so it is important to us that it be protected