ROXTER™ Hitch Mounted Mud Flaps
ROXTER™ Hitch Mounted Mud Flaps
Please allow 1 week for your order to ship.
Universal, Fit Most Full-Size Pickups and SUVs (80in frame)(includes 4, 12in W x 24in L rubber strips)
Designed for SUVs and pickups, ROXTER™ Hitch Mounted Mud Flaps feature a simplistic frame with trim to fit rubber flaps for your desired level of protection. Both affordable and stylish, these universal ROXTER™ Hitch Mounted Mud Flaps are manufactured with rustproof aluminum and zinc plated hardware with 3/8" rubber. ROXTER™ Hitch Mounted Mud Flaps have an easy on/off design, simply pull the receiver pin to remove.
Average Customer Rating:
(3 reviews)
Review by: Justin K. - ND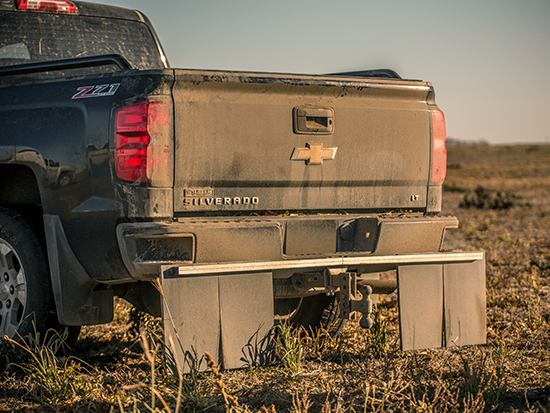 My Roxter mud flaps are a life saver. I pull a hunting trailer on dirt roads 6 months out of the year so rock protection is a big issue for me. My trailers haven't had a rock dent since adding these to my truck. Easy to install and very lightweight. The ultimate mud flaps for anyone pulling trailers.
Review by: John S. - ND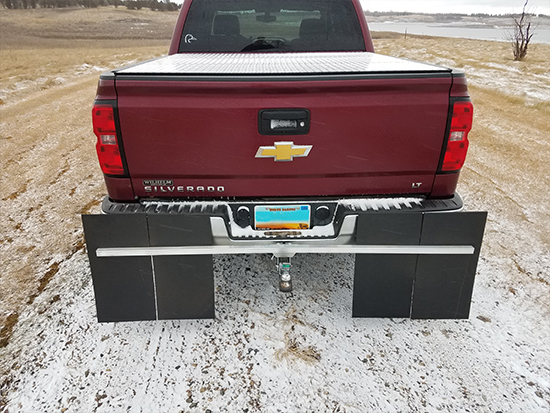 I love my Roxter for its simple design and durability. It is rock solid and has hardly any movement when traveling down the road. It is a good feeling knowing that when I am towing, my load is protected from any flying debris. Overall, Roxter is the best mudflap I have ever had on my truck.