ADARAC™ Aluminum M-Series & Roll-Up Cover Combo
ADARAC™ Aluminum M-Series & Roll-Up Cover Combo
From:
$1,017.00
$864.45
- 15% Off
Add the finishing touch to your truck with a roll-up cover and low profile pickup rack. The ADARAC™ Aluminum M-Series is designed to make everything you do easier. From heavy duty, corrosion resistant aluminum to low profile, adjustable uprights, this truck bed rack will support your load with ease. Tested, trusted and guaranteed since 1991, our dedication for quality emphasizes function and design in every ACCESS® Roll-Up Cover. The perfect combination of innovative fit and finish provides exceptional performance to enhance your lifestyle with legendary reliability.

California Residents: Prop 65 Warning
Features of the ADARAC™ Aluminum M-Series Truck Rack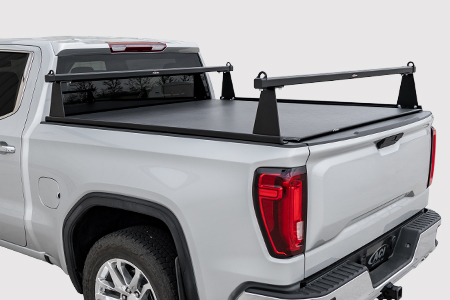 Rust Resistant Framework
Height above the box rail: 12 in. for all trucks. Load dividers sit an additional 3 in. above cross bars.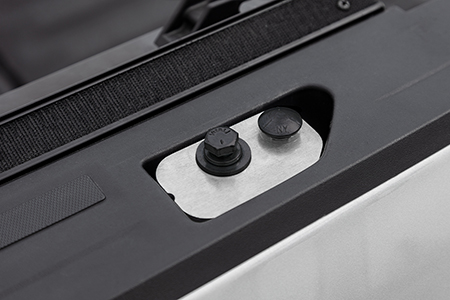 No-Hassle Installation
Aluminum stake pocket inserts, no drilling required.
Trucks without stake pockets require drilling.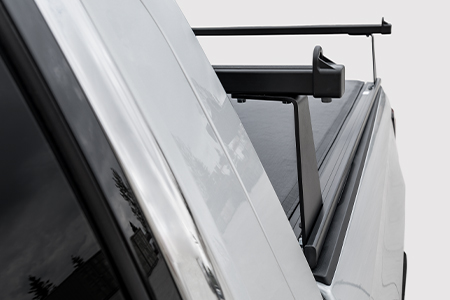 Compact Uprights
Quickly reposition or remove for expanded load capacity, mid-height design.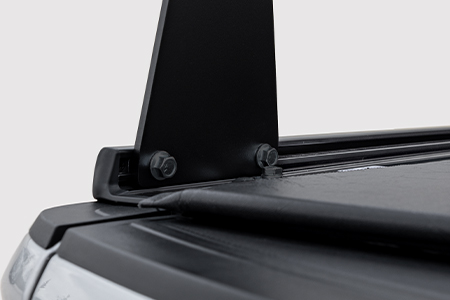 Utility Rails
Innovative mounting channels to secure cargo and swiftly attach accessories, can use with or without uprights.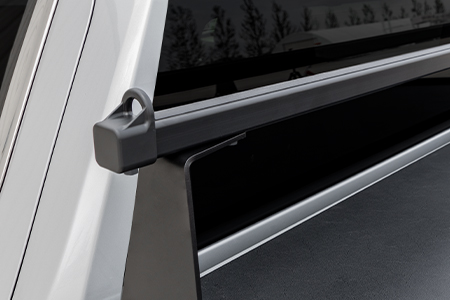 Multi-Purpose Cross Bars
Conveniently equip accessories or secure gear to top and bottom mounting channels. Prevent cargo from moving with anti-vibration, anti-slip rubber channel insert.
Cross bars are 72 in. L x 1-1/2 in. W x 1-1/2 in. H. and 66 in. L for mid-size trucks.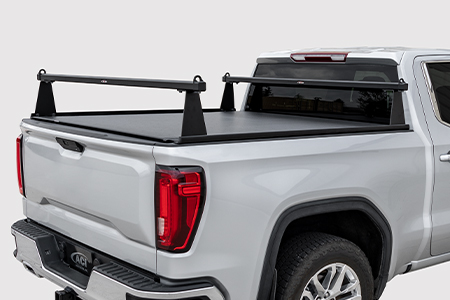 Cover Compatibility
Works with ACCESS® Roll-Up Covers and most inside the rail roll up covers.
Tonneau cover not included.
Features of the ACCESS® Roll-Up Cover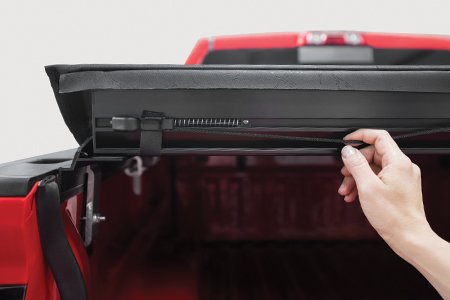 Dual Locking System
Patented AUTOLATCH™ II features an automatic dual locking system that releases both locks with one smooth downward pull. The heavy duty nylon latch provides a 1/2 inch of surface for a solid positive latch engagement of each end of the rear bar.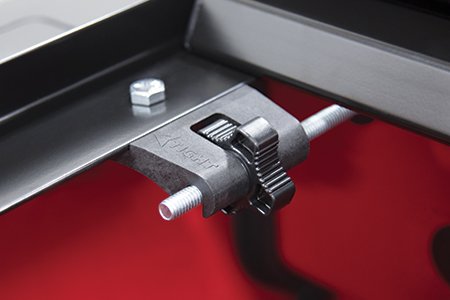 Tension Adjustment
The XT-DIAL™ Tension Adjuster features an easy grip tension adjuster which enable direct tension control with the turn of a dial. No tools - No hassle. Fine tune the tension of the tonneau cover.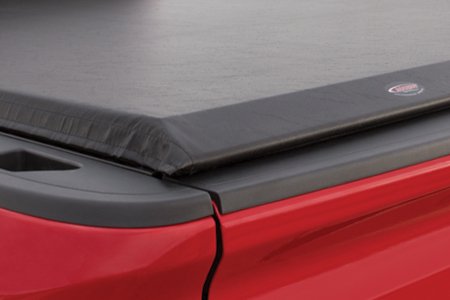 Seals on all 4 sides
Extra ELEMENT SEAL™ Gasket at front of truck bed provides additional protection. Integrated front and rear vinyl seal. Waterproof foam gasket between rails and truck bed.
Reliable Fastening System
Hook and loop fastening system provides a high strength seal that runs the full length of bed. Easy one person operation.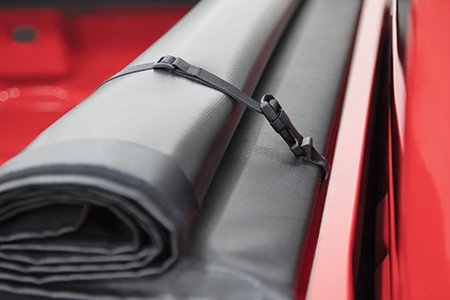 Premium Storage Straps
Our premium straps feature a cab guard design that prevents the tonneau cover from rubbing on the cab. Super tough nylon straps secure the rolled up cover.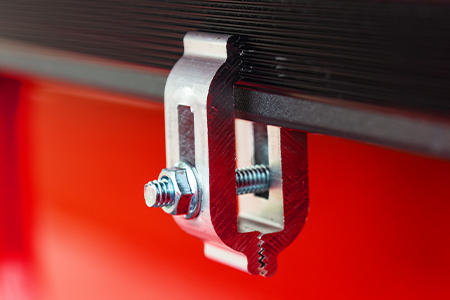 TIGHT BITE™ Clamps
Installs in minutes. Specifically cut "teeth" maintain a superior grip and exceptional strength.
Average Customer Rating:
(6 reviews)
Review by: Timothy M. - NJ
I needed a multi-purpose truck rack that was sturdy and fit around my tonneau cover and didn't require drilling into my truck body. This rack is adjustable, easy to install (took me 20 minutes) and a great buy for contractors and weekenders as well. Totally satisfied.
Review by: Wesley F. - WA
These light weight ladder racks are easy to install with good directions. The feel rock solid and have some lee way in how far back and forward they can be installed. The install with the Stake pockets and compatible with tonneau covers that don't cover the side rails. They were also compatible with the rail caps that I had installed on my Silverado. They didn't interfere with my tonneau cover in any way.
Review by: David S. -WI
Very impressed with the quality of the access cover and adarac rack. Ordering was easy. Was very easy to put on the truck. Very happy with the product.
Review by: Russell S. - TX
Great product, shipped quickly, install not too difficult.
Review by: Jim S. -MN
Very well built, quality products. The buying experience was first rate. Product was delivered promptly and in perfect condition. Installation was performed as per instruction and it looks great. I am very satisfied.
Review by: Ineke K.- TX
We purchased the Vanish Roll-Up Cover with the Adarac 12" bed rack (M-Series) because these two can be used together. We didn't have any issues installing it with the Youtube videos and instructions and we love it. The rack is very sturdy and works well with our roof top tent and the cover opens all the way with the rack on it as well.