ADARAC™ Aluminum M-Series
ADARAC™ Aluminum M-Series
From:
$492.00
$418.20
- 15% Off
Works with ACCESS® Roll-Up Covers and most inside the rail roll up covers.
Elevate your expectations with an ADARAC™ Aluminum M-Series! Easily mount the low-profile uprights and corrosion resistant anodized aluminum rails to your pickup with no drilling required. The model specific ADARAC™ Aluminum M-Series is a mid-height truck bed rack manufactured to be completely adjustable to suit your needs and lifestyle. The unique mounting channel design of our utility rails and cross bars allows you to easily attach accessories and secure cargo. Add the ultimate adventure companion and reach new heights with ADARAC™ Aluminum M-Series!

California Residents: Prop 65 Warning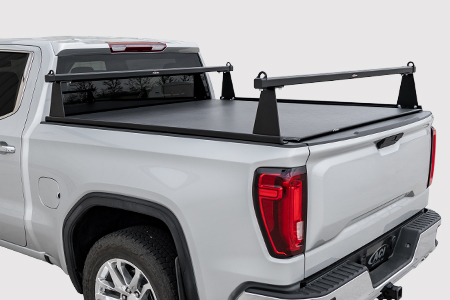 Rust Resistant Framework
Height above the box rail: 12 in. for all trucks. Load dividers sit an additional 3 in. above cross bars.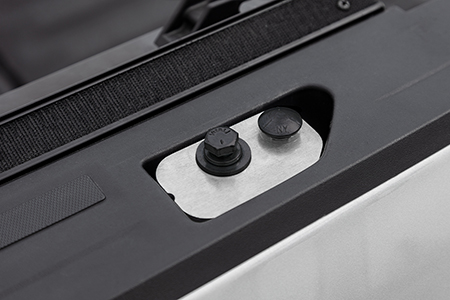 No-Hassle Installation
Aluminum stake pocket inserts, no drilling required.
Trucks without stake pockets require drilling.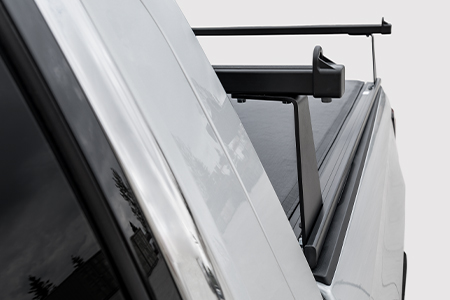 Compact Uprights
Quickly reposition or remove for expanded load capacity, mid-height design.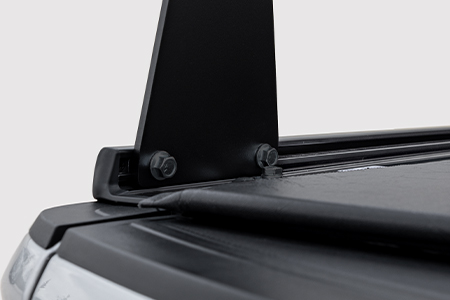 Utility Rails
Innovative mounting channels to secure cargo and swiftly attach accessories, can use with or without uprights.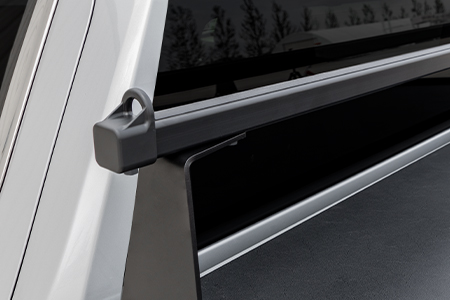 Multi-Purpose Cross Bars
Conveniently equip accessories or secure gear to top and bottom mounting channels. Prevent cargo from moving with anti-vibration, anti-slip rubber channel insert.
Cross bars are 72 in. L x 1-1/2 in. W x 1-1/2 in. H. and 66 in. L for mid-size trucks.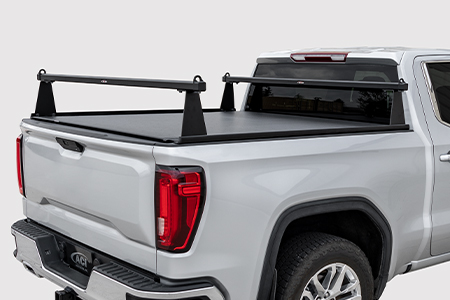 Cover Compatibility
Works with ACCESS® Roll-Up Covers and most inside the rail roll up covers.
Tonneau cover not included.
Average Customer Rating:
(21 reviews)
Review by: D - MI
Rock solid and super tough
Review by: Rob Z. - PA
M-Series racks are well-made, and easy to install. I haven't used these for their intended purpose yet (rooftop tent), but I am very confident in their ability to handle this. The directions for install were awesome!!!!
Review by: C - FL
Great racks. Lightweight and strong. Look great with low profile M-Series.
Review by: Dave M. - WI
I bought a second Adarac M Series for my Ford F-150. I had one on a Colorado prior to that. I use it for my RTT. When I called to order the customer service rep found what I needed to transfer to my new vehicle. Very knowledgeable and friendly. Install looks and works great. Thanks ACI. Great product!
Review by: Christopher D. - CO
I recently installed ACI's ADARAC M-series on my 2016 Toyota Tundra. I wasn't willing to drill into my truck or mess around with trying to mount a rack in between the rails in addition to the Access Roll-up cover that I installed so the ADARAC was the perfect option. The ADARAC is built well and adjusts easily to accommodate a variety of accessories. I have four mountain bike racks attached to mine so I can haul our bikes while pulling our camper and keep the contents in the bed clean and dry under the Roll-Up cover.
Review by: James V. - FL
So far so good. Doesn't fit very tight in the stake pockets.
Review by: Chris C. - NY
Excellent product. Very well made and packed extremely well too. Very happy with the purchase!
Review by: Garrett H. - MA
Wicked awesome rack! I am able to haul 2 kayaks and 2-3 Stand up paddle boards at the same time. I am also able to use the original cargo cover that the truck came with. Rack handles great at highway and back road speeds.
Review by: Fred S. - FL
Love my adarac bed rack. It looks good and supports my CVT RTT perfect. Check out my Instagram or YouTube for pics and videos... tractor_to_trail or YouTube Tractor to Trail
Review by: Shane C. - AB
Excellent rack for my 2021 Ford Ranger. A little nervous drilling into bed caps but it went very well. I still can use my roll up tonneau cover which is what sold me on the Adarac. I installed a rack basket (Hyperax) and it fits well and the combo is very solid. Very easy to remove uprights and croos bars if not needed.
Review by: Mark W. - UT
Installed easily, just as advertised and fit around my roll up tonneau. So far, great rack!
Review by: Charles B. - CO
Every time I have made a purchase from you outfit your follow through on the order, communications on shipping and follow through has been topnotch.Keep up the good work and you will have as a customer for a long time. Thanks.
Review by: Paul O. - WI
I LOVE my Adarac contour ladder rack.The black color matches my truck. The angle of the contour series matches the cab profile. People ask me at stop lights 'what brand is that?' They are flexible and very functional. I added lower uprights and bars for my bike and tent and they all still work at the same time with my roll up tonneau cover. Function AND form.
Review by: Tim E. - IL
Very well made and easy installation. Looking forward to the first time I put my kayaks up and how it work.
Review by: Paul L. - MA
When I decided to keep my 2003 F-250 vs. selling it, I thought it was time to add some fun to the old truck. I got the M-series and along with the regular higher racks. That way I can carry whatever I need and take off the rear high rack when not needed.I installed it when it was 25 degrees out because I couldn't wait. The rack system looks awesome, and breathes new life to an old truck. Now I just need to save up more money to buy the Adagrid overland side tracks and top bars to complete the look. Thank you for a Wonderful product. Installation was easy, and the build quality is solid!
Review by: Joe N. - OH
This is a follow up to my 'first impression' review of 3 stars, for a missing part and unclear instructions. Got a rapid response with detailed help and...not only the missing part but a complimentary Anchor Cleat package. Very helpful, vey quick, very thoughtful.
Review by: Mark P. - UT
Product fairly easy to install. Better instructions that identify which size bolts to use where would have been helpful. Love the flexibility this product provides.
Review by: Stacy S. - MT
Just got it on ,very easy to put on will be using it for hauling kayaks this summer
Review by: Steve B. - MN
Great rack. Does everything I need. Better than expected! Easily removable when I don't need it on my truck.
Review by: Jim B. - PA
Easy to install by following directions on installation video. After installing, I am still able to access and roll up my bed cover with ease. Installed a bike rack and kayak cradles-holds bikes and kayaks with no problem. Good product!