ADARAC™ Aluminum M-Series
ADARAC™ Aluminum M-Series
From:
$528.00
$448.80
- 15% Off
Works with ACCESS® Roll-Up Covers and most inside the rail roll up covers.
Elevate your expectations with an ADARAC™ Aluminum M-Series! Easily mount the low-profile uprights and corrosion resistant anodized aluminum rails to your pickup with no drilling required. The model specific ADARAC™ Aluminum M-Series is a mid-height truck bed rack manufactured to be completely adjustable to suit your needs and lifestyle. The unique mounting channel design of our utility rails and cross bars allows you to easily attach accessories and secure cargo. Add the ultimate adventure companion and reach new heights with ADARAC™ Aluminum M-Series!

California Residents: Prop 65 Warning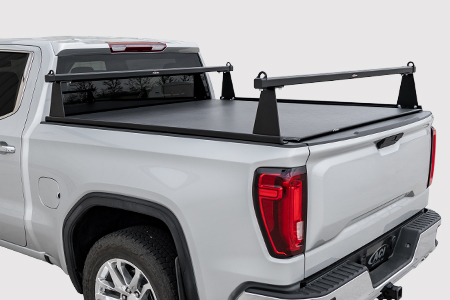 Rust Resistant Framework
Height above the box rail: 12 in. for all trucks. Load dividers sit an additional 3 in. above cross bars.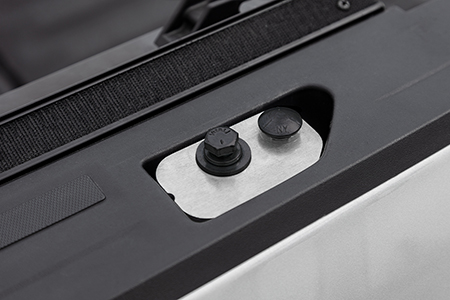 No-Hassle Installation
Aluminum stake pocket inserts, no drilling required.
Trucks without stake pockets require drilling.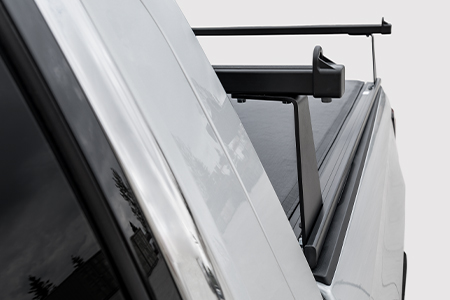 Compact Uprights
Quickly reposition or remove for expanded load capacity, mid-height design.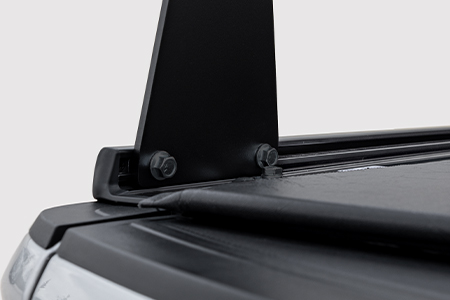 Utility Rails
Innovative mounting channels to secure cargo and swiftly attach accessories, can use with or without uprights.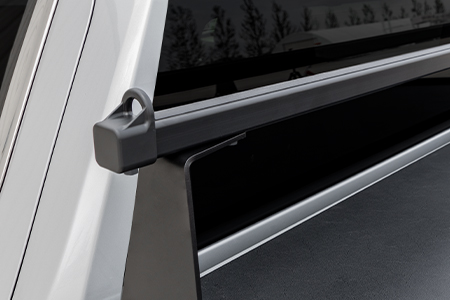 Multi-Purpose Cross Bars
Conveniently equip accessories or secure gear to top and bottom mounting channels. Prevent cargo from moving with anti-vibration, anti-slip rubber channel insert.
Cross bars are 72 in. L x 1-1/2 in. W x 1-1/2 in. H. and 66 in. L for mid-size trucks.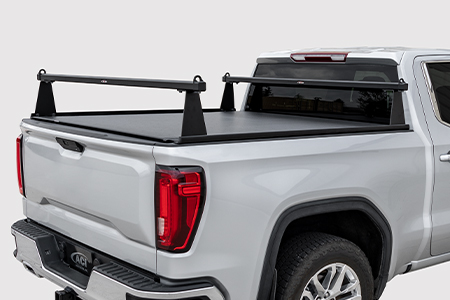 Cover Compatibility
Works with ACCESS® Roll-Up Covers and most inside the rail roll up covers.
Tonneau cover not included.
Average Customer Rating:
(2 reviews)
Review by: Charles S. - SD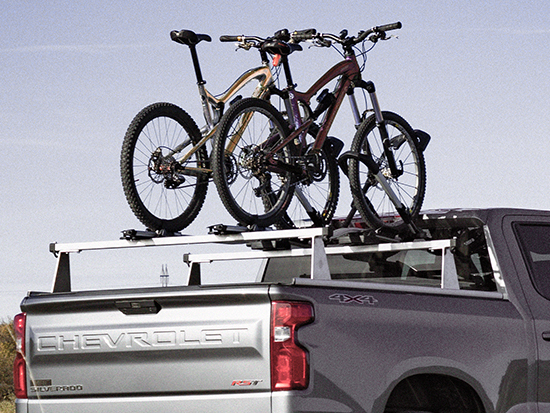 I love it. It's the right height, I don't have to stretch out to load it up.
Review by: Ineke K.- TX
We purchased the Vanish Roll-Up Cover with the Adarac 12" bed rack (M-Series) because these two can be used together. We didn't have any issues installing it with the Youtube videos and instructions and we love it. The rack is very sturdy and works well with our roof top tent and the cover opens all the way with the rack on it as well.