AGRI-COVER™ Emergency Repair Kit
AGRI-COVER™ Emergency Repair Kit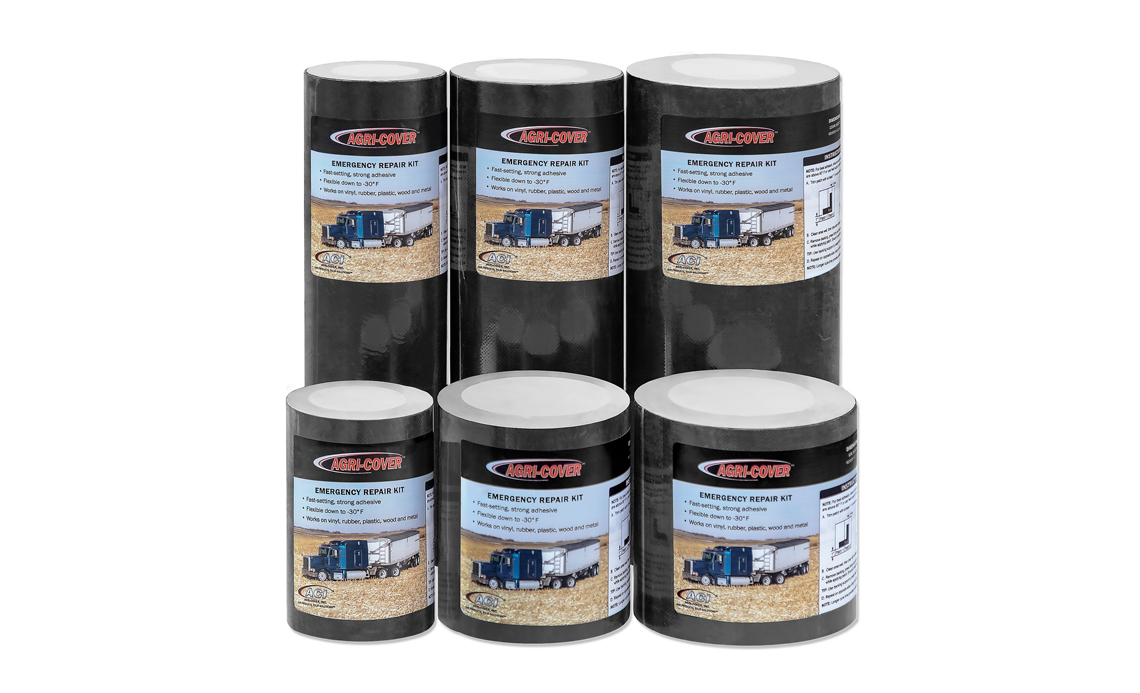 Fix your tarp system quickly and easily without wasting any time with the AGRI-COVER™ Emergency Repair Kit. Cut patch to desired size and apply over damaged area. The fast-setting adhesive can be applied to vinyl, rubber, plastic, wood or metal creating an effortless mend for tarps, bows, hinges and much more! Material remains flexible to -30° F and comes in multiple sizes. Reach for our AGRI-COVER™ Emergency Repair Kits the next time you are in a bind.
Available in black and rolls sold individually.

California Residents: Prop 65 Warning
Average Customer Rating:
(1 review)
Review by: Don M. - MN
We have been trying out this product on small repairs for cuts in semi trailer tarps in order to offer our customers a quick option to get back on the road rather than replacing or removing and repairing the tarp. It has performed excellent in all applications with the true test being a recent loaded hopper trailer having a 10 foot tear down the middle, of course it was a mix of pouring rain and ice, the load HAD to stay dry but also could not wait for the proper repair. We were able to apply this tape (even with the poor conditions) and get the driver to his off load with no loss and very minimal down time. The driver was very pleased and we will continue to use this product in the future!