ADARAC™ Aluminum Uprights
ADARAC™ Aluminum Uprights
Please allow up to 2 weeks to build and ship your order.
Vertical and Vertical Pro Aluminum Upright Kits with 66" cross bar are designed for midsize applications.
Expand your cargo capacity with multilevel storage to completely customize your pickup for the perfect cargo solution. ADARAC™ Aluminum Upright Kits are easy to remove or reposition depending on your cargo. The kits contains 2 uprights, 1 cross bar and hardware.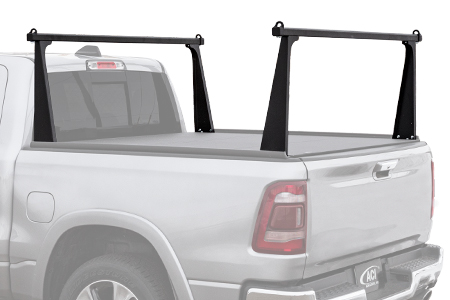 Vertical Pro Uprights
Works with LOMAX™ Folding Hard Covers, ACCESS® Roll-Up Covers and most inside the rail tonneau covers.

California Residents: Prop 65 Warning
No reviews have been submitted.