ROCKSTAR™ Splash Guard Mud Flaps - Universal Customizable
ROCKSTAR™ Splash Guard Mud Flaps - Universal Customizable
Specifically engineered for function and fit depending on your lifestyle and vehicle usage. The universal ROCKSTAR™ Splash Guard Mud Flaps are designed to provide more coverage and longer lasting protection for pickups and SUVs. These simple to install splash guards, manufactured of heavy duty three-eighths inch composite rubber, can be mounted offset or flush depending on your desired coverage level. The reversible trim plates in clear coated aluminum or textured matte black at the base of mud guards add both rigidity and style. ROCKSTAR™ Splash Guard Mud Flaps are the best defense against road debris.
Average Customer Rating:
(1 customer review)
Review by: Paul S. - SD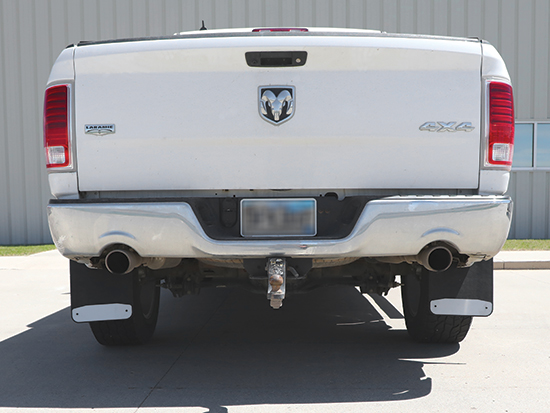 I mounted a new set of behind the wheel mudflaps on my 2017 Ram and all I can say is I LOVE THEM! Driving down Gravel roads you never hear a rock hit your truck. also they are designed so you put the metal plates on the bottoms. So if you want Bling or black it your choice. The material and workmanship are ACI all the way the Best!