ACCESS® LORADO® Roll-Up Cover & ADARAC™ Aluminum Series Combo
FOR A LIMITED TIME, GET 20% OFF + FREE SHIPPING!
Compromise is a thing of the past with this truck bed rack and tonneau cover duo. The conveniently adjustable ADARAC™ Aluminum Series contours to the cab with a framework of sturdy aluminum, supports up to 500 lbs. and simply attaches using stake pocket inserts. Our sleek, low-profile ACCESS® LORADO® Roll-Up Cover is built to the same standard as our ACCESS® Original Roll-Up Cover, yet sits only 1 in. above the truck bed and keeps important cargo protected from the elements. Equip your truck with a reliable, stylish and versatile tonneau cover and truck bed rack combo.
Features of the ADARAC™ Aluminum Series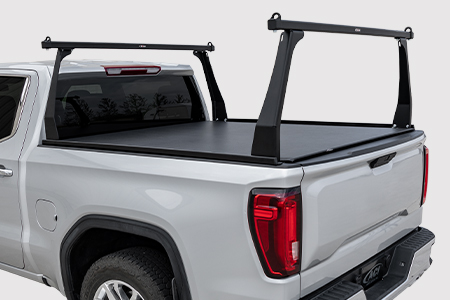 Rust Resistant Framework
Haul an evenly distributed 500 lb. load utilizing aluminum uprights and cross bars with extruded anodized aluminum rails.
Height above the box rail: 23 in. for mid-size, 25 in. for full size and 27 in. for Super Duty trucks. Load dividers sit an additional 3 in. above cross bars.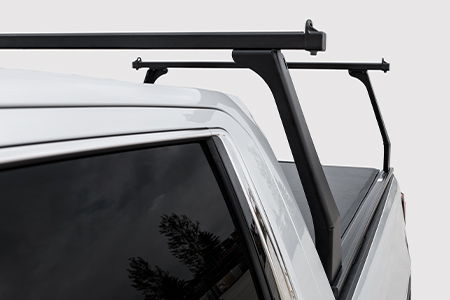 Contoured Uprights
Quickly reposition or remove, aerodynamic design incorporates tie down openings at top.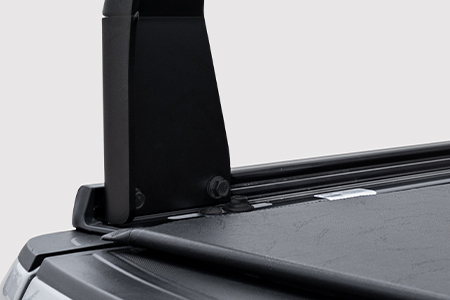 Utility Rails
Use with or without uprights. Attaching accessories or securing gear to incorporated mounting channels is quick and easy.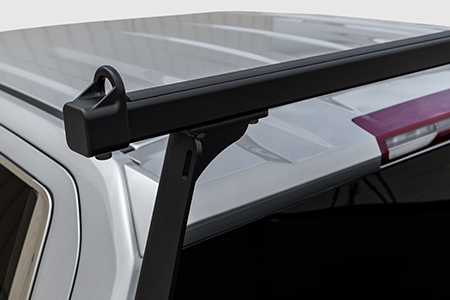 Multi-Functional Cross Bars
Easily attach accessories and secure cargo using integrated mounting channels across the top and bottom. Anti-slip, anti-vibration rubber helps stabilize cargo.
Cross bars are 66 in. L x 1 1/2 in. W x 1 1/2 in. H
Features of the ACCESS® LORADO® Roll-Up Cover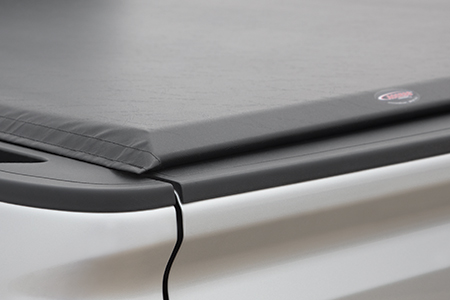 Seals on All Four Sides
Integrated front and rear vinyl seals and water-resistant foam gasket between rails and truck box keep water out. ELEMENT SEAL™ Gasket offers increased protection at bulkhead.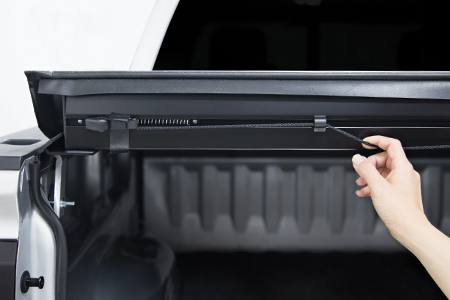 Patented AUTOLATCH™ II Dual Locking System
Instantly release both locks by pulling on cord from either side. Solid, positive latch engagement is achieved using strong nylon latches.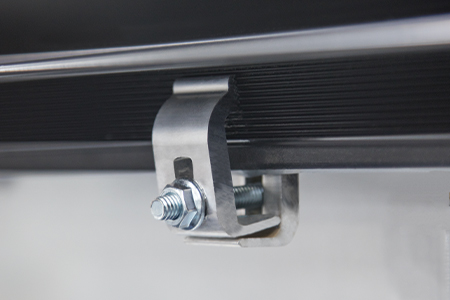 TIGHT BITE™ Clamps
Exceptionally strong "teeth" maintain remarkable grip. Simply install in minutes, no need to drill.
Average Customer Rating:
(1 customer review)
Review by: Jim T. - MA
Searched for months to find a suitable combo of rack and tonneau for Chevy Colorado 2017 5' bed, and Agri-Cover products work perfectly! This combo suits our needs for an occasional use rack for recreation and small building projects, and the tonneau keeps the New England weather out of the bed. The Lorado roll-up cover fits well, and rolls tight leaving a clear view from the rear window, unlike a competitor's rack/tonneau combo that requires a folding tonneau that covers most of the rear window when open. Company tech support is superb. I used a Pro for installation, and we both contacted ACI to confirm the fitment for this combo and were given clear, helpful suggestions on the phone without a long wait. Our local Pro has worked with products from ACI and has nothing but good things to say about the company and products. Highly recommend the products and the ACI - top notch company in every respect!