ADARAC™ Truck Bed Rack
Streamlined. Versatile. Strong. ADARAC™ is an adjustable, removable and sturdy truck bed rack system is compatible with all ACCESS® Brand tonneau covers and other inside the rail truck bed covers. The ADARAC™ Truck Bed Rack System is easy to install with stake pocket inserts and is capable of carrying a 500 lb. load with ease. This truck bed rack is covered by a 1 Year Limited Warranty. You can also buy an optional Load Divider kit makes it easier to keep loads in place.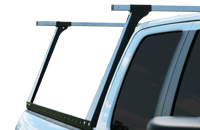 The Right Height
Rises approximately 27" above the box rail in most applications, 30" above the box rail for Ford Super Duty. The optional load dividers sits an additional 4" above cross bar.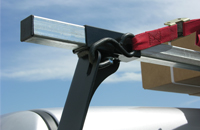 Durability
Uprights feature a black powder coat finish, with tie-down openings. Durable 1¼" Gatorshield® steel cross bar won't chip, and looks great after years of use. Cross bar works with universal accessories. Gatorshield® is a registered Trademark of Ohio Galvanized Tube (Ashland, OH). Agri-Cover Inc. (ACI) is not related to or affiliated with Ohio Galvanized Tube and is not offering to sell Ohio Galvanized Tube products.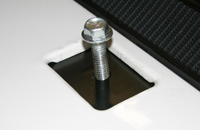 Easy installation
The rack attaches to truck bed with sturdy, stake pocket inserts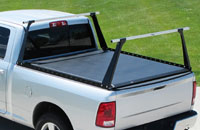 Versatility
Works with ACCESS® Brand truck bed covers and other inside the rail truck bed covers on Ford, GM, Dodge and Chevy trucks.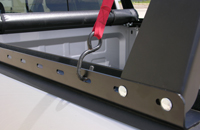 Tie Down Rails
Allows for quick and easy tie down of all objects. The full length tie down rail allows for multiple tie down locations.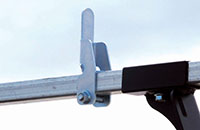 Optional Load Divider Kit
Makes it easier to keep loads in place. Sold in pairs for use on the front or rear cross bars. Adjustable spacing for different size loads.
Average Customer Rating:





(14 customer reviews)
Review by: Bruce K.- WI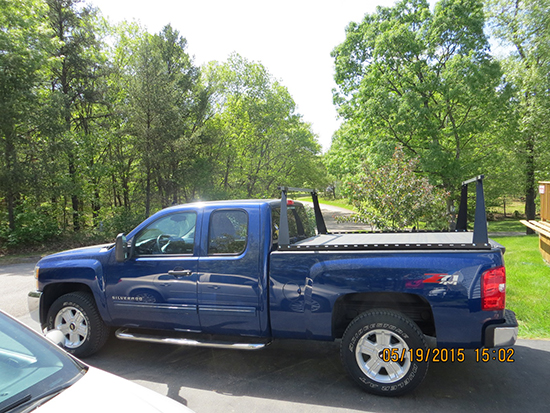 I am impressed with the sturdiness and ease of installation. Plus, the rack matches the contours of my truck precisely and looks like it was designed with my truck in mind. This would be a great rack for a contractor. I am sure there are a lot of businesses with fleet trucks that would greatly benefit from these racks. I will be using it to transport my canoe with me camping while I have my travel trailer hooked up. I didn't have a feasible way to take it camping with me before. This rack is more than I expected.
Review by: Sean T. - NY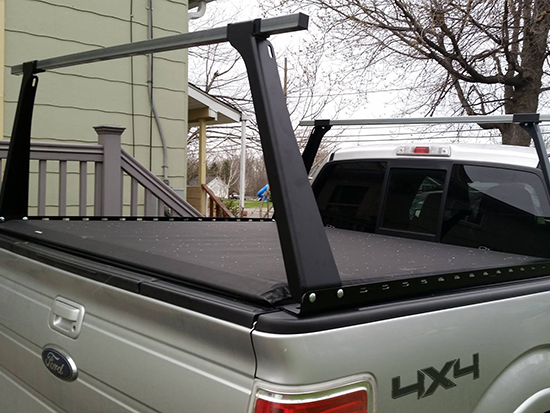 I added an Adarac Truck Bed Rack to my Ford Trucks F150, which already had an Access Roll-Up Cover installed. This rack works great with my truck bed cover. Went together easy.
Review by: Jesse R. - IA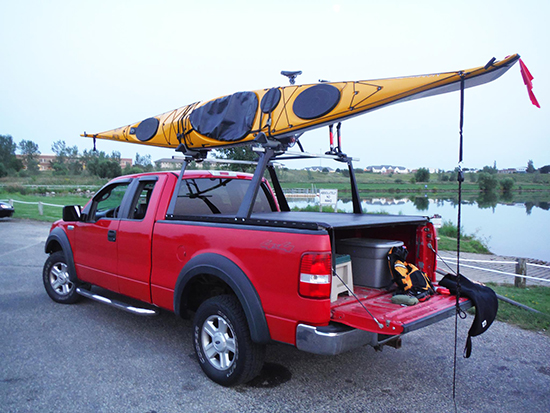 All welds are perfect/flawless. Powder coat application is beautiful. Fit is exact to my 2004 F-150 6.5' box. The instructions were clear, and all hardware was supplied (and is high quality, you can really torque the bolts down). The end result looks fantastic and is rock solid!
Review by: John M. - GA
I installed your bed cover and rack this past weekend. The cover went on easier than I thought and when I was confused I just checked the videos. This is my first cover and I really like it. I have to say without a doubt your rack is the best for no drill mounting on a F150.I have had a Yakima Outdoorsman, The Trac Rack, and Thule Xsporter. I disliked them all because of the pressure they exerted on the Ford ribbed bed rail cap. I thought eventually they would crack it. Your system is ideal as it disperses the weight across the whole bed rail while allowing multiple positions and easy removal if the need arises. The use of common SAE wrenches, nuts and bolts only makes your rack all the more awesome.
Review by: Rob. B. – PA
This ladder rack works perfect for what I need it for looks good on my truck and was easy to install as well as remove.
Review by: Emmett. S. – WA
Super easy install, it took me 24 minutes by myself. Instructions were very easy to read and understand. Very sturdy, and the tie down rails are perfect. I highly recommend this product.
Review by: Barbara W. – FL
I love my truck rack! It was easy to install and did not mess up or scratch my new truck. No drilling required. I could even leave my rolling locking cover in place.
Review by: Kim B. – GA
The truck rack came with all the parts including foam attached to bottom running plate along bed rail of truck. Looks clean, modern, sleek. Was impressed with how easily and quickly it came together. It is a two person job though. There is NO wind noise, NO vibration. Would definitely recommend this product.
Review by: Ryan G. – IL
This ladder rack works perfect for what I need it for looks good on my truck and was easy to install as well as remove.
Review by: Jennifer P. – VT
I love this rack; it is very solid and fits perfectly so the rails are just above cab height. It is quite heavy; my UPS driver actually carried the box in the shop for me. The installation is a little fussy but it actually went just like the directions said. Very solid support for anything except chickens with shifty eyes.
Review by: Robert P. – TN
Works great for carrying kayaks. I now can easily carry 3 kayaks in the bed with a bed extender and 3 on top with the Adarac. Best feature is the ability to move the rear rack. I have the rear rack mounted about halfway in the bed which is perfect for kayaks. No drilling and relatively easy installation. Best product on the market for the money.
Review by: Remington V. – TX
This rack is great, easy to install and great looking. Only took about 40 minutes to install, by myself. And they are almost half the price of those ugly bulky Thule racks. Buy these racks!
Review by: Lynn F. – PA
Easy installation and instructions. I bought it to carry a kayak. Overall very satisfied.
Review by: Steve M. - WA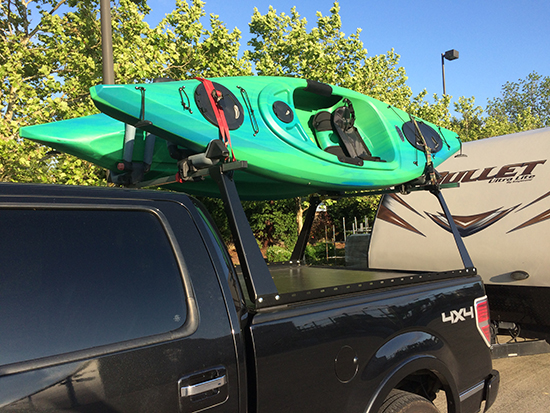 I am very happy with my purchase of the Adarac truck bed rack. It was easy to install, looks nice, works great, and is a great value for the price. I installed the Adarac on my 2013 F150 Platinum that already had a Pace Edwards Full Metal Jackrabbit retractable tonneau cover. Even though it wasn't specifically listed to work with a Pace Edwards tonneau, it fit great and only required an extra strip of weatherstripping on each side. Now I can take my kayaks along with our travel trailer! Thanks.